The Secret to My Success
Click here to read the below Client Reviews in their entirety!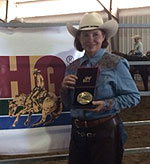 "I just won my first buckle! Thank you Leon and Alex!"
~ Diana Twining
---
"I am having FUN cutting and I've also won my first buckle! Thank you, Leon!"
~ Gary Seiser
San Diego, CA
---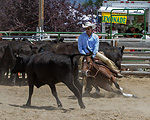 "...we haven't stopped learning and practicing what you've taught us. Sadie won first place in the youth, in the Southern Colorado Cutting Horse Association in 2013."
~ David and Sadie
---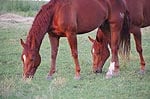 "I went up and rode my Leon horses today. You gotta love that every time I ride them I ask myself 'how did I get so lucky?'"
~ Michelle
---
"It was much, much more than I thought or hoped it would be."
~ Mal Suitor
---
Mr. Harrel makes learning how to cut so simple."
~Amanda Alston
---
"Many trainers do not have the time or ability to convey what needs to be taught effectively to an amateur."
~ Judy Deshautelle
---
"The thrill of coming in 7th in the NON-PRO at the 2012 Western Nationals in Reno was something I never thought I would feel."
~ Leslie Troyer
---
"I learned more in four days with Leon than the whole 18 months I have been cutting. Leon definitely brought the joy back and took the drama out. ...Your horses are amazing!"
~ Mia Eaton
---
"Outstanding horses and outstanding horsemanship!" ~David Wood, Colorado
---
"...the best experience ever! It was everything you promised and more. Your program has to be the best 3-day learning experience in the Cutting Horse Industry."
~Ed Lawrence
---
"I had a great time, and learned a lot. I feel like I have increased my horsemanship skills (most impor-tantly) and had an opportunity to do some real cutting. I would recommend this to everybody and I'm planning on coming back. Love your horses!"
~Glen Yarbrough
---
"Truly, truly, truly enjoyed my week! Thanks to Leon's patience, encouragement and persistence on improvement it has made a world of difference to me!"
~ John Proctor
---
"Leon Harrel is truly the very best this industry has to offer. In less than 2 months of starting out, Iím already living the dream with confidence and loving every minute of it! "
~Jerry Godwin, Beaumont, TX
---
"The progress I made and the amount I learned this past week was amazing!"
~ Kelly Z (Jackson Hole/Houston)
---
"Leonís encouragement and instruction has allowed me the confidence and ability to be very competitive in this amazing sport." ~ Valerie Martin, Kamloops, BC Canada
---
"I gained more confidence in 3 days with Mr. Leon than I have ever had."
~Ryne Hartt Sebring, FL
---
"Just received my first personal best score of 74 this weekend. Thank you for giving me the extra boost of confidence I needed to improve my cutting scores."
~ Sheila Nash Quincy, CA
---
"4 day clinic with Leon... PRICELESS!"
~ Guillaume Martin,
Mexico City, Mexico
---
"Leon teaches you the things other trainers don't want you to know!" ~Drew Isaacs, Murray, KY
---
"Leonís training program is excellent!"
~ Ron Stelzl, Ontario, Canada

Click here to read more Client Reviews!