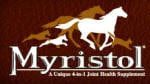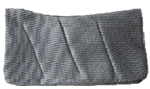 Reinsman Contoured Roper Underpad
ORDER NOW!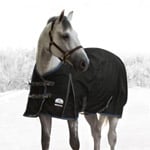 Smartpak Ultimate TO
BEST & LAST blanket
you'll ever buy!!!
10yr guarantee
Medium wt/sz 75
ORDER NOW!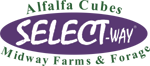 ORDER NOW!
---
GOING TO THSRA FINALS!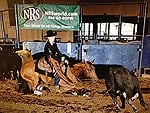 ---
"We have been cutting for only about a year now and you taught us so much in one week!"
~ Karen and Wayne Harris, Prosser, WA
---
"I could not have possibly found a better place to come and learn the basics of cutting and make the transition from polo. If I had not found Leon I do not think I would have continued cutting. "
~ Alison Colquhoun,
Franktown, CO
---
"What a great environment to be learning in! The 6 or more horses that I rode while I was there were all outstanding and I am forever grateful to them. "
~Benn Watson, Scone,
NSW, Australia
---
"I worked 70 head of cattle on six horses in 3 days with Leon. I'm amazed at how much we accomplished and feel so much more confident as a cutter after having this experience!"
~ Tricia
---
"After 4 days with Leon, he completely turned me around and got me back on track!"
~Terri Gillat, Boulder, CO
---
A WEEKEND WITH LEON WESTERN HORSE REVIEW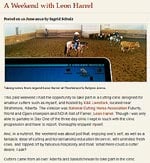 CLICK HERE TO READ
---
IN THE NEWS:
Please click on the article(s) to view the full pdf version.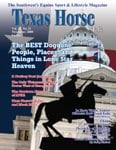 Read DVD review here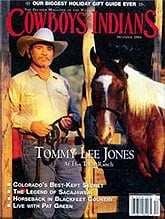 A word from Leon:
WHAT ABOUT YOU?????

If you're anticipating some challenging competition during the upcoming season, (weekend or aged event), consider giving yourself the same edge you're currently giving your favorite show horse.
You spend substantial amounts of money to place your horse with a top professional, whose expertise is "training cutting horses". What investment have you made in "training" for yourself???
Most successful trainers don't have time to spend teaching amateur riders how to develop their horsemanship. They are responsible for getting winning results in the show pen, and they are excellent at it. However, their time is a precious commodity. Unfortunately, amateur riders don't always get the time and attention necessary to move forward in the game, and consequently become discouraged and disillusioned. Often leaving the sport with unpleasant memories and a sore checkbook, within the first 2 years.

Pilot error is the most common cause of disappointing runs and lost entry fees. Thousands of dollars are spent on training cutting horses to be solid enough to forgive and enhance their amateur rider's lack of experience. What most people don't realize, is that they are not always as far away from a solution as they may think. Within one or two sessions, people fall back in love with their horses, and leave with a list of new "lightbulbs" turned on. Their relationships with their horses are quickly transformed. Everyone's happy!

First, let me ask you some questions.
1. Why did you decide to start cutting?
2. What were your original goals for yourself?
3. How long have you been cutting?
4. How many horses have you bought?
5. How many trainers have you had?
6. How much money have you won?
7. How much money have you spent?
8. Are you where you want to be in terms of your riding skills?
9. Is there room for improvement on your behalf, or would you prefer to simply buy another horse?

My contribution to the cutting industry is to educate riders to a higher level of horsemanship and raise the bar on future competition.

The people I work with are highly successful, intelligent athletes in their own right. and I'll always appreciate what the great masters have taught me. That knowledge can't be found in books or videos. I've also picked up a few insights of my own along the way, and it's time to share that knowledge with other riders who won't have the opportunity to benefit from the old masters.
I hope to be instrumental in many more success stories for my students in the years to come. It's been very rewarding to see the results of our combined efforts. Like I said, everyone wins, including trainers (whose horses stay right longer), riders who are more confident and successful, and last but not least, the true magicians of this sport, the horses!
---
Leon Harrel
Office : 817.523.5221
oleonharrel@gmail.com
Contact Us