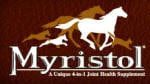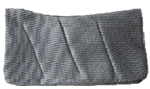 Reinsman Contoured Roper Underpad
ORDER NOW!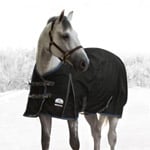 Smartpak Ultimate TO
BEST & LAST blanket
you'll ever buy!!!
10yr guarantee
Medium wt/sz 75
ORDER NOW!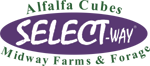 ORDER NOW!
---
GOING TO THSRA FINALS!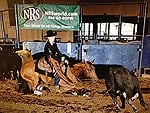 ---
"We have been cutting for only about a year now and you taught us so much in one week!"
~ Karen and Wayne Harris, Prosser, WA
---
"I could not have possibly found a better place to come and learn the basics of cutting and make the transition from polo. If I had not found Leon I do not think I would have continued cutting. "
~ Alison Colquhoun,
Franktown, CO
---
"What a great environment to be learning in! The 6 or more horses that I rode while I was there were all outstanding and I am forever grateful to them. "
~Benn Watson, Scone,
NSW, Australia
---
"I worked 70 head of cattle on six horses in 3 days with Leon. I'm amazed at how much we accomplished and feel so much more confident as a cutter after having this experience!"
~ Tricia
---
"After 4 days with Leon, he completely turned me around and got me back on track!"
~Terri Gillat, Boulder, CO
---
A WEEKEND WITH LEON WESTERN HORSE REVIEW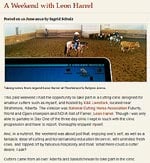 CLICK HERE TO READ
---
IN THE NEWS:
Please click on the article(s) to view the full pdf version.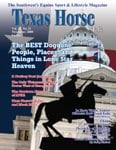 Read DVD review here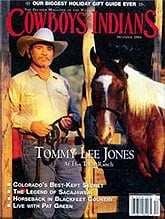 WE ARE PROUD TO USE AND RECOMMEND THE FOLLOWING PRODUCTS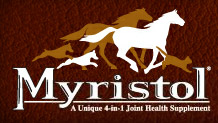 Of all the joint supplements available to trainers and owners, we have found Myristol to be by far the most effective product on the market. Developed by a cutter who is also a veterinarian as well as an equine chiropractor, Myristol is easy to feed, easy to store and easy to order. We have all of our horses on the minimum daily dosage. They range from the ages of 2 yrs - 15+ yrs, and we have seen noticeable results in as little as one week from beginning the first dose. It has been a lifesaver for our older horses with arthritis and long standing joint issues. Myristol has greatly reduced and in some cases even completely eliminated the need for joint injections altogether. In our opinion, using Myristol is the safest and most cost effective way to maintain healthy joints in all horses regardless of their discipline or lifestyle. We recommend it to everyone who loves their horses and is interested in peak performance.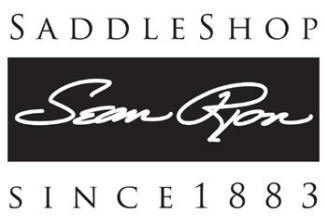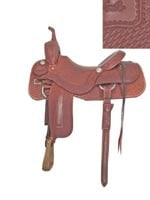 I've known Sean his whole life, his Dad and I were great friends, and I'm proud to say that Sean has followed in his father's footsteps. He is carrying on the tradition of offering excellent equipment of the highest quality available in the industry. He is producing saddles for us that are patterned off my personal favorite that was custom designed and built for me by the great Don Leson himself. The difference these saddles make in a rider's position, safety and security is second to none, and has been enormously beneficial and instrumental in the rapid advancement of clients in my program. Sean creates beautiful handmade leather goods of exceptional quality on site in his home store in Ft. Worth, blocks away from historic Cowtown. Clients are always welcome to stop by for a tour and to enjoy the Sean Ryon experience firsthand. Sean will also be carrying an exclusive line of Leon Harrel Preferred equipment for us, so you will be able to find everything you need to outfit yourself and your horse in one convenient and pleasurable shopping experience. As you'll discover, customer service is his specialty!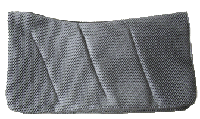 I have used every piece of equipment known to man, and I can tell you that one of the best kept secrets in the industry is the Reinsman Roper Underpad with TackyToo technology. We use these pads on all of our horses every day, and the benefits are so tremendous that we wouldn't dream of not using them under any circumstances. I have used this pad on a 30 mile cross country trek, and had the only horse with a solid, sound back at the end of the day. The reason this pad is so valuable is that it fits every horse regardless of shape, it provides the perfect amount of padding when paired with a single navajo blanket, and when combined with a neoprene cinch, it ELIMINATES saddle roll and the need to "overcinch" your horse. This magical combination allows your horse the comfort and room to expand their lungs and breath deeply, as well actually making it possible for them to perform to a much higher level by providing them with the ability to move their front end freely. This freedom of movement allows them to make the big sweeping movements required to do their job correctly and easily. I have tried every pad on the market similar to this one, and this is the only one that has never rubbed a hair wrong, galled a horse, and with a daily rinsing by hose, they have endured an average of two years worth of use on a daily basis. You just can't beat them! ORDER HERE

I have been doing business with my dear friend Wayne for over 30 years, and the fact that we're still very fond of each other should tell you what kind of a business man he is. I've referred numerous clients to Wayne over the years, and every single one of them has been very satisfied with his polite, courteous attention to detail and fair pricing. He carries top of the line, high quality products and his service department is second to none. His wonderful son Chris is now managing the business alongside Wayne, which frees Wayne up to socialize more with customers, and once you meet both Wayne and Chris, you won't want to look any further for your trailer needs, I promise! They are the best in the industry in my opinion and I wouldn't go anywhere else.
When we moved to Springtown in 2008, we were approached by Ron Young of Albracht Insurance Agency to see if he could assist us with our insurance needs for our ranch and business. It was a very good move for us and we've been very happy with the results of our decision. Dennie Harms has taken a personal interest in us as clients, and stays on top of things for us, always making sure our needs are met immediately. We've been amazed at the speed and high level of competency with which we've been treated, and have enjoyed developing a friendship in the process. Because of the "no hassle" policy they embrace, we've been happy and confident in referring our clients to Albracht for their equine insurance as well as any other needs they may have. Terry Albracht has assembled a fantastic staff to assist you with your insurance requirements. Knowing that they treat all their clients with this high level of integrity and professionalism makes us proud to refer people to them every chance we get.
---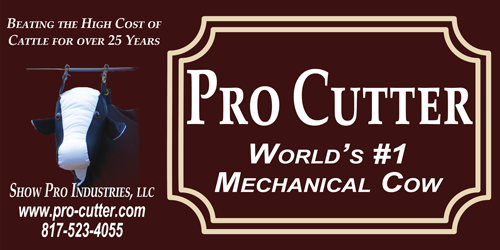 Over the past 25 years, Show Pro Industries has built and sold more mechanical cows than all other manufacturers combined.  The reason is simple - we care about our customers and work hard to produce products that contribute to their success.

Ranging from the entry level Pro Cutter 009 ($1099.00), to the all new Pro Cutter 1804 PC ($3599.00) with Auto-Program, crash protection, and draw control, you have the flexibility to select a model that best compliments your horse training program. To learn more, visit us at: http://pro-cutter.com
---
Leon Harrel
Office : 817.523.5221
oleonharrel@gmail.com
Contact Us