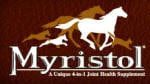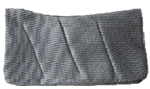 Reinsman Contoured Roper Underpad
ORDER NOW!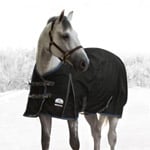 Smartpak Ultimate TO
BEST & LAST blanket
you'll ever buy!!!
10yr guarantee
Medium wt/sz 75
ORDER NOW!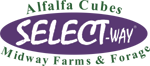 ORDER NOW!
---
GOING TO THSRA FINALS!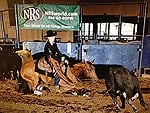 ---
"We have been cutting for only about a year now and you taught us so much in one week!"
~ Karen and Wayne Harris, Prosser, WA
---
"I could not have possibly found a better place to come and learn the basics of cutting and make the transition from polo. If I had not found Leon I do not think I would have continued cutting. "
~ Alison Colquhoun,
Franktown, CO
---
"What a great environment to be learning in! The 6 or more horses that I rode while I was there were all outstanding and I am forever grateful to them. "
~Benn Watson, Scone,
NSW, Australia
---
"I worked 70 head of cattle on six horses in 3 days with Leon. I'm amazed at how much we accomplished and feel so much more confident as a cutter after having this experience!"
~ Tricia
---
"After 4 days with Leon, he completely turned me around and got me back on track!"
~Terri Gillat, Boulder, CO
---
A WEEKEND WITH LEON WESTERN HORSE REVIEW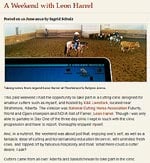 CLICK HERE TO READ
---
IN THE NEWS:
Please click on the article(s) to view the full pdf version.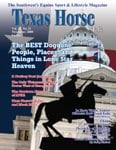 Read DVD review here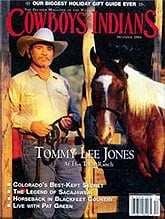 Please click on horses picture or name for additional information.



LH Kiss My CD
2011 Sorrel Gelding



Sire: Cd Olena
Dam: My Scooters Smokin
Eddie consistently gets better and smarter every day. Extremely intelligent, mature both mentally and physically, BEAUTIFUL conformation and balance, very athletic. His learning curve is amazing, he catches on to things before he's even experienced them! Eddie is truly extraordinary in every way.




Hickoryindian Boon
2002 Red Roan Mare



Sire: Hickorys Indian Pep
Dam: Th Royal Red Peppy
HICKORYINDIAN BOON,#4298220 has won $6,036.26 in NCHA dollars $5,452.76 is used to determine eligibility for the 2014 point year Indy is the perfect horse for a woman re-entering the cutting pen or just beginning to explore it. Although she's rock solid in her cutting skills, she has not been used up and is in amazing shape. She's just the right size, beautiful to ride, watch and show. She's young at heart yet very much a lady. It takes very little physical strength to pilot her and she's as easy a keeper as you could ever ask for. She gets along with everyone and is a pleasure to work with both on the ground and under saddle. No bad habits whatsoever. She'll ride out anywhere, extremely level headed, yet light and responsive. A LOVELY MARE!!!!!!! Not only that, she's beautifully bred for future options.




Playful Sansallyboon
2006 Sorrel Mare



Sire: Playdox
Dam: Smart Alice Boon
PLAYFUL SANSALLYBOON,#4938756 has won $26,043.39 NCHA dollars $629.10 is used to determine eligibility for the 2014 point year Sally is a high energy, powerful, dirt flying' gal. She is extremely enthusiastic about her job and tries her heart out to please every trip. If you're looking for excitement that offers a beautiful picture and a smoooooth ride, Sally might be the one for you. She is beautifully broke, very sensitive and requires no spurs.




Mamas Reydy to Play
2008 Sorrel Gelding


Sire: Dual Rey
Dam: Micks Sis
NCHA Triple Crown Winner in Sr. Open Division Joe won the first four events in a row! Solid, smooth, quiet, ready to go on the road or stay and show around town. Priced to sell, owner has too many horses.




LH Dualreyschance
2010 Sorrel Gelding


Sire: Dual Rey
Dam: Sheza Boonsmol
Excellent bloodlines top and bottom. Tall, elegant, very smart and focused. Tons of try, getting ready for the 2013 NCHA Futurity, paid to date. Easy to ride and pretty to watch!




Soft Kitty
2010 Sorrel Mare



Sire: Cats Merada
Dam: Instant Bonnie
Softy is big, very elegant, smart, cowy and eager to please. She will make a super Amateur/Non Pro horse for anyone looking to enter the futurity this year. She has a lovely temperament and is a pleasure to be around and work with. Leon develops solid, thinking cowhorses that are fun and easy to ride and are extremely capable of partnering with (covering for) their riders in the heat of the moment. There's nothing like a Leon Harrel Special Edition 3yo underneath your saddle!




High Bred Cat
2009 Sorrel Gelding



Sire: High Brow Cat
Dam: Playgirl Peppy
Nicely started, easy to ride, solid minded, wants to please, reading cattle well.




Peptos Purely Black
2004 Brown Mare


Sire: Peptos Stylish Oak
Dam: Purely Bob
GREAT STARTER HORSE!
---
Leon Harrel
Office : 817.523.5221
oleonharrel@gmail.com
Contact Us