GOING TO THSRA FINALS!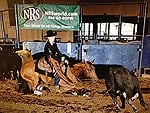 ---
"We have been cutting for only about a year now and you taught us so much in one week!"
~ Karen and Wayne Harris, Prosser, WA
---
"I could not have possibly found a better place to come and learn the basics of cutting and make the transition from polo. If I had not found Leon I do not think I would have continued cutting. "
~ Alison Colquhoun,
Franktown, CO
---
"What a great environment to be learning in! The 6 or more horses that I rode while I was there were all outstanding and I am forever grateful to them. "
~Benn Watson, Scone,
NSW, Australia
---
"I worked 70 head of cattle on six horses in 3 days with Leon. I'm amazed at how much we accomplished and feel so much more confident as a cutter after having this experience!"
~ Tricia
---
"After 4 days with Leon, he completely turned me around and got me back on track!"
~Terri Gillat, Boulder, CO
---
A WEEKEND WITH LEON WESTERN HORSE REVIEW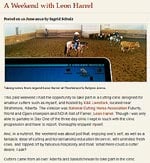 CLICK HERE TO READ
---
IN THE NEWS:
Please click on the article(s) to view the full pdf version.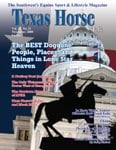 Read DVD review here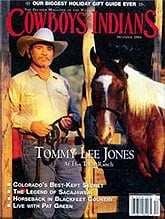 Please click on horses picture or name for additional information.



Master Tommy Boy
2002 Gray Gelding


Sire: High Brow Cat
Dam: Another Playgirl
MASTER TOMMY BOY,#4187482 has won $23,497.57 in NCHA dollars of which $3,799.60 is used to determine eligibility for the 2013 point year. HBC gelding, 14.1h - not only can he cut and win, he's a finished heel horse as well. Great kids' horse, bombproof, extremely cowy, loads of fun, outstanding personality. Gets along great with other horses, stout and tough as they come. Very light and sensitive to ride, will not lose a cow. Very easy keeper. Guaranteed sound. Requires hog rings to prevent cribbing, doesn't tear things up, but does suck wind if he gets the chance. $15K




LH Dualreyschance
2010 Sorrel Gelding


Sire: Dual Rey
Dam: Sheza Boonsmol
Excellent bloodlines top and bottom. Tall, elegant, very smart and focused. Tons of try, getting ready for the 2013 NCHA Futurity, paid to date. Easy to ride and pretty to watch!




Soft Kitty
2010 Sorrel Mare



Sire: Cats Merada
Dam: Instant Bonnie
Softy is big, very elegant, smart, cowy and eager to please. She will make a super Amateur/Non Pro horse for anyone looking to enter the futurity this year. She has a lovely temperament and is a pleasure to be around and work with. Leon develops solid, thinking cowhorses that are fun and easy to ride and are extremely capable of partnering with (covering for) their riders in the heat of the moment. There's nothing like a Leon Harrel Special Edition 3yo underneath your saddle!




Playin Soula
2010 Gray Mare



Sire: Soula Jule Star
Dam: Playin Sophie
Smart, refined, elegant dark blue filly, very well started, lots of feel. She wants to please and is learning quickly.




Kitty Okly
2009 Gray Mare



Sire: High Brow Cat
Dam: Play Oak
Broodmare prospect, well broke, light riding only due to pasture injuries as a yearling. Extremely cowy, smart, electric, athletic, everything you'd want to breed for.




Hiza Quixote Curly
2009 Sorrel Gelding



Sire: Dual Smart Rey
Dam: Smart Little Curly
Curly's zoomed to the head of the class this summer! Very easy to ride, quick, athletic, SMOOTH, cowy. "He be small, but he be mighty!" Verrry cool and handsome little guy that really wants to be something! Ready for the Futurity now with a personality that's larger than life. Lots of fun to cut on, ride out or just interact with - kinda like a pet goat!




High Bred Cat
2009 Sorrel Gelding



Sire: High Brow Cat
Dam: Playgirl Peppy
Nicely started, easy to ride, solid minded, wants to please, reading cattle well.




Sabrina Lena Boon
2009 Chestnut Mare



Sire: Peptoboonsmal
Dam: Sabrinas Finale
Sabrina is bright, beautiful, intelligent, highly focused and in less than two weeks with Leon, she is already working cattle in the herd without a bridle. Sensitive, eager to please with more cow than you can shake a stick at, this little princess is headed for the big time with bells on! Way ahead of her 2012 Futurity counterparts, Sabrina will be a major contender this year in Ft Worth, count on it!






Shorty Lena San
2004 Sorrel Gelding


Sire: To Short To Play
Dam: Peppeco Lena
has won $26,287.14 in NCHA dollarsof which $17,560.86 is used to determine eligibility for the 2011 point year.




Peptosweet
2005 Red Roan Mare


Sire: Hes A Peptospoonful
Dam: Sweet Ginger Chic
By He's a Peptospoonful, Sweets is a big, pretty, powerful 5 yo red roan mare. She is eligible for everything and fun to ride. Her owner needs to sell her. Would make a great weekend horse or all around working cow horse.




Peptos Purely Black
2004 Brown Mare


Sire: Peptos Stylish Oak
Dam: Purely Bob
GREAT STARTER HORSE!
---
Alexandria Harrel
Office : 817.523.5221
Fax: 817.523.5223
Contact Us